Obaveštenje
Cena bazena u ponedeljak i utorak 900 din za odrasle.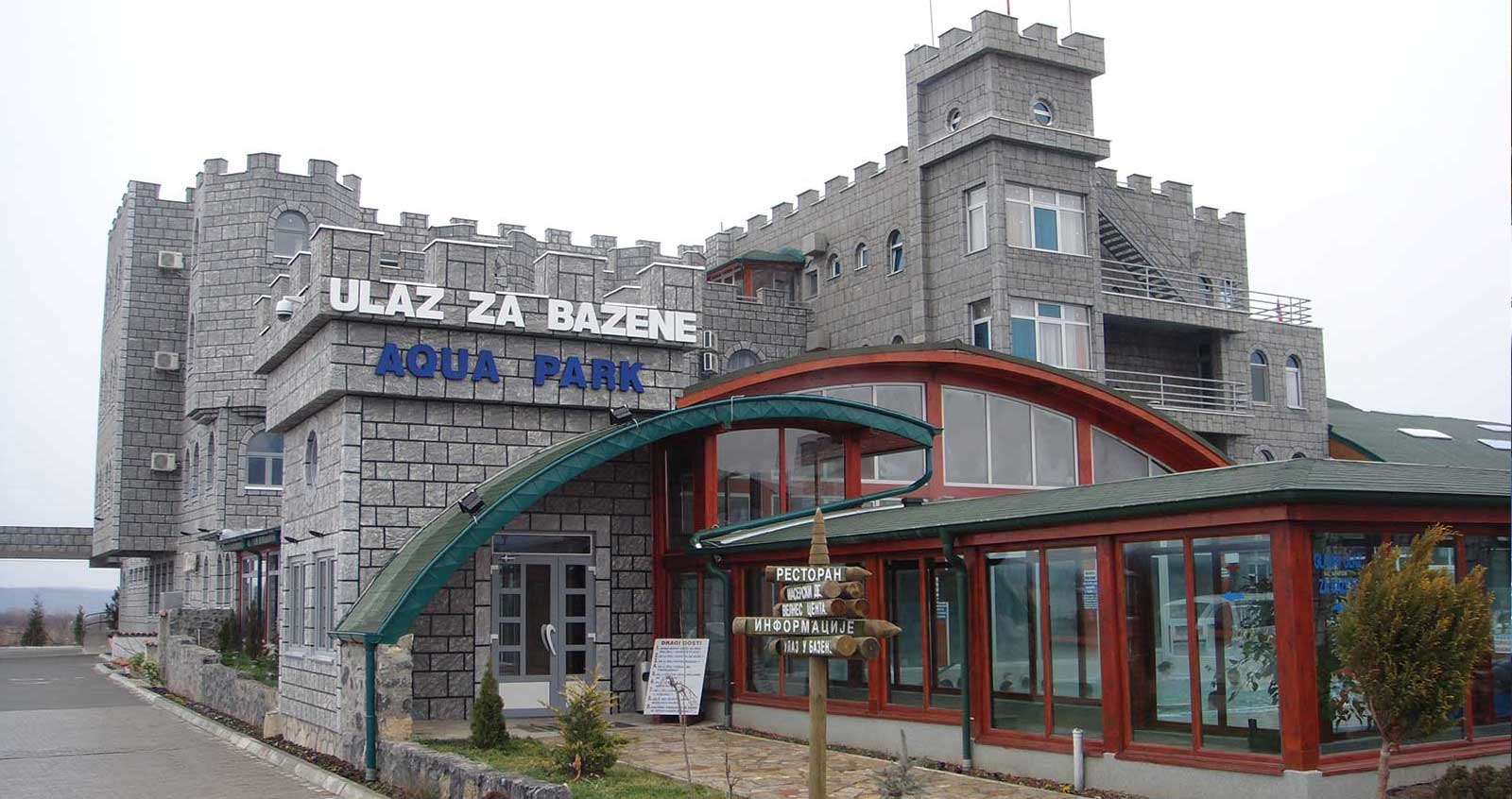 Thermal pools and Aqua park
Banja Ždrelo is located in Eastern Serbia at the foot of the Homolje Mountains, in the valley of the Mlava River. We can freely say that Spa Ždrelo is a spa of new generations and with its unique appearance is slowly gaining the title of leader among spas in our country and beyond.
Terme Ždrelo, a unique aqua park in Serbia, operates all year round, in water with a temperature of 30 to 40 degrees. Terme Ždrelo has 9 pools – 4 indoor (2 for adults and 2 baby pools) and 5 outdoor pools – as well as one pool with salt water. The pools are open every day from 10 a.m. to 8 p.m. The ticket price for daily swimming is 1200 RSD. The price of renting sunbeds on all days is 150 RSD.

3 INDOOR AND
2 OUTDOOR SLIDES
The daily swimming ticket price of RSD 1400 is valid for external guests of the hotel
L
e
a
v
e
y
o
u
r
w
o
r
r
i
e
s
b
e
h
i
n
d
a
n
d
e
n
j
o
y
You have at your disposal: 15 standard rooms, 40 superior rooms, 5 royal rooms, 5 deluxe rooms and 2 apartments.
Deluxe room "Scheherazade"
Deluxe Room "Greco-Roman Style"
Deluxe room with fireplace